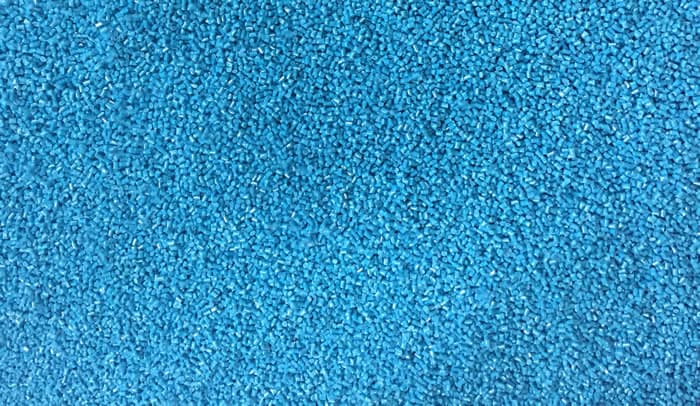 Star Plastics has dedicated areas within our facilities for the color masterbatch process. Color masterbatch services are typically used by molders in small-lot production. Compounding color masterbatch is formulated through the expertise of our lab technicians to meet customer-supplied standards. 
The Star Plastics masterbatch services are introduced as a "salt and pepper blend."
 Salt and pepper blended masterbatches differ from your typical masterbatch in a couple ways. Standard masterbatches allow the processor to color natural materials during the molding process by adding the concentrated, pigmented masterbatch right at the molding machine press through an additional feeder. The salt and pepper blend is a proportional blend that combines the pigmented masterbatch and natural polymer prior to the press. It is thoroughly mixed through Star's blenders before being shipped to the customer. The blended masterbatch provides better color dispersion and accuracy through the process, as well as in the final molded product, versus standard masterbatch.
Contact our team to find out if pre-color materials or color masterbatch services is right for your application.