LATI Products through Star Plastics
Star Plastics and
LATI
, headquartered in Italy, have
joined together
to create a global distributor/compounder alliance to expand nylon and specialty material accessibility in North America, Europe, and Asia.
Diversified Product Offering to Enter New Markets
LATI materials focus on nylon and specialty, highly-technical polymers and include capabilities in FR, lubricated, anti-statics, conductive materials and other high-performance semi-crystalline products.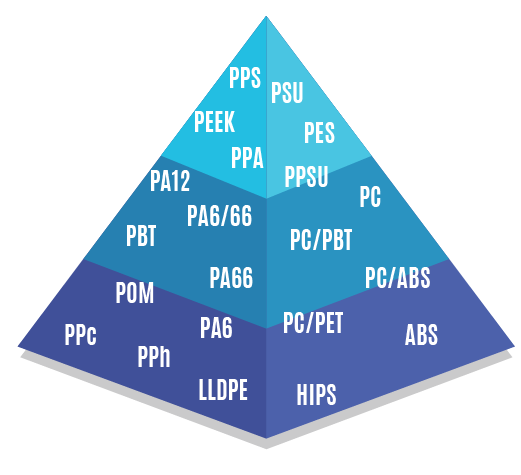 With LATI's semi-crystalline expertise and product lines, Star Plastics becomes a powerhouse company, offering the technical capability, product performance and range of thermoplastic resins few others can offer.
Interested in our LATI materials?  Contact us today!