Star Plastics Quality Policy: "To Provide Quality Materials and Services through a Safe Operation by Continuously Improving the Process to Ensure Customer Satisfaction and the Attainment of Quality Objectives and Compliance with Statutory and Regulatory Requirements."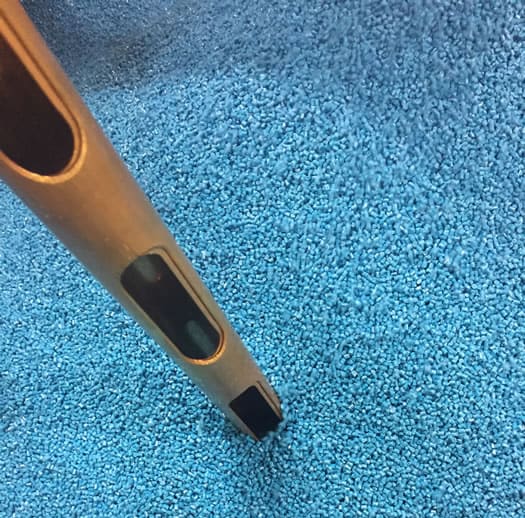 Quality is a key aspect to Star's success. At Star Plastics, our lab and manufacturing team leaders meet every week for continuous improvement discussions to analyze the prior week's runs. The goal is to discover what worked and what did not, to identify problems, and to find solutions. This continuous improvement allows us to reduce downtime and increase quality and productivity. Over the past three years, Star Plastics has averaged a material satisfaction rate of 98.6%.
Below are our certifications, registrations, and quality and regulatory information:
Non-chlorinated and non-brominated (NCNB)
All Products are TSCA Compliant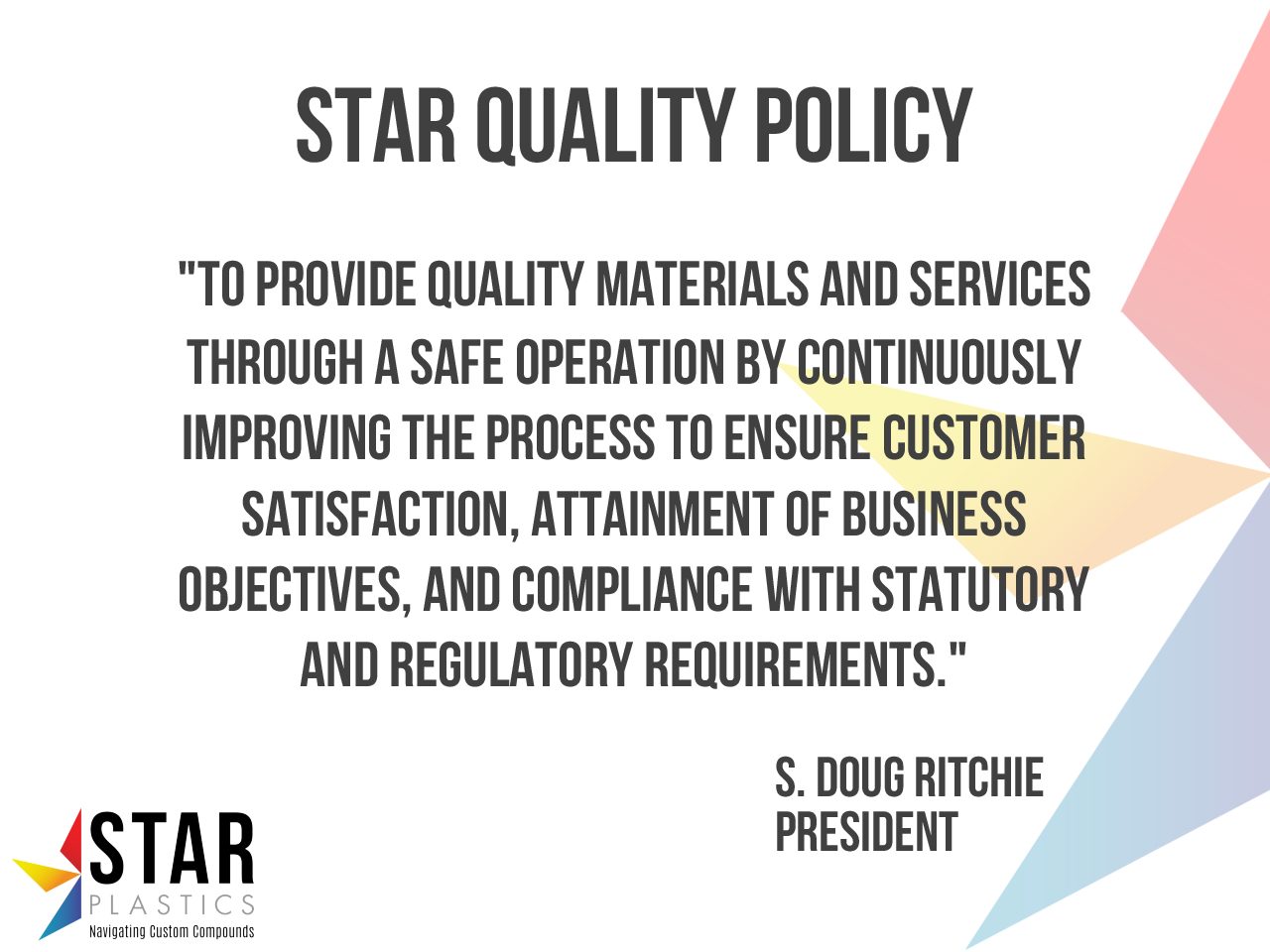 Quality Lab Capabilities
Our full-service, on-site lab allows for testing to occur quickly with a level of professionalism and accuracy that Star stands behind. We analyze inbound feedstocks, test material during production, and verify the finished product before it is released for shipment. We perform tests at every stage during material validation, from raw material purchases and preparation to in-process production to final lot certification. We test for color, melt flow, Izod/impact value, surface quality, and flammability, just to name a few.
Quality lab capabilities include:
Fourier Transform Infrared Spectroscopy
Thermal Gravimetric Analysis
Differential Scanning Calorimetry (DSC)
Melt Index
Notched Izod Impact Test
Spectrophotometer
Heat Deflection Temperature
Low Temperature Impact
Tensile Properties
Flexural Properties
Gloss Measurement
Vicat Softening
Ash Content
Flame Retardant Testing
Specific Gravity
Gardner Impact
Moisture Analysis
Correlated Haze
Our commitment to quality is what makes Star Plastics your competitive advantage in an ever-changing market.