History in Plastic Recycling
For over 30 years, Star has developed high-quality material solutions for our customers through our resin and formulation expertise — and that includes PCR resin as well. 
We are committed to developing high-quality, sustainable material options for the market and to creating a more circular resin economy through formulating PCR resin compounds. With roots as a plastics recycling company, sustainability has always been at the core of our business. We provide various polymer grades with different PCR content classifications and percentages to help our customers reach their environmental goals.
Star Plastics has its origin in parent company SDR Plastics, which was formed in 1988 as a post-industrial recycling company. Star (then SDR) received and processed plastic materials originally destined for a landfill, allowing those materials to re-enter the polymer market as competition with prime materials. Though now Star's expertise lies in custom compounds, we carry the recycling story through to formulation and material processing. The team at Star is highly skilled in qualifying various recycled plastic material feed-streams, including both post-consumer and post-industrial recycled content, as well as in understanding the physical and performance characteristics of the reprocessed resin. Combined with our technical expertise in material formulation, we're able to upgrade that material through internal processes and find value in recycled content as quality feedstock.
 To help our customers reach their environmental goals, we've developed sustainable solutions as standard plastic material alternatives to our entire product offer with various polymer grades with different PCR content classifications and percentages. We have been providing recycled-content products for the E/E market since 2007, successfully implementing new materials in mass production for top-tier OEMs.
 Through our China facility, we officially launched a PCABS material with Ocean-Bound plastics content product for large provider of personal laptops in 2019, and plan on continuing to extend that opportunity of PCR products to other markets and industries, contributing to the industry's sustainability side.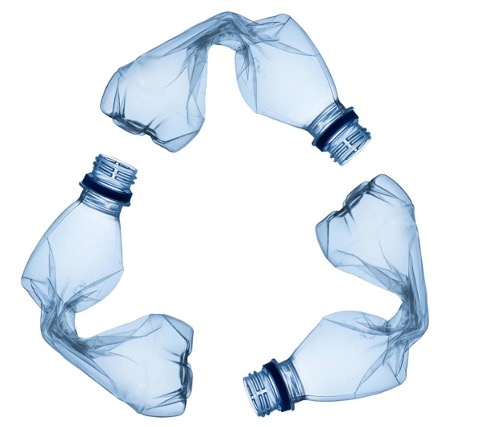 Plastics Recycling Expertise
Plastic Recycling Technology
We have highly technical equipment that allows us to properly control material performance and features, recycle feedstocks, compound and support your applications. For appearance and performance, we are capable of odor control, color uniformity, and consistence in processability and physical function.
For recycling, our capabilities include scrap collection sorting, washing, and regrinding; and our compounding equipment allows us to modify, process and perform quality control measures. Finally, we also offer application assistance through design, molding, and total solution service support.