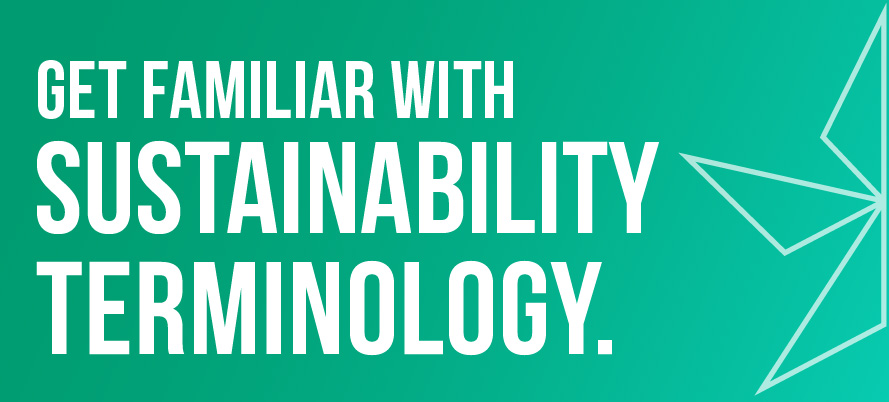 Sustainability has been the backbone of Star Plastics since our humble beginnings in 1988. Starting in the industry as a post-industrial recycling company, we know the ins and outs of recycling. As a premier provider of custom compounded engineering-grade plastics, we take the proper steps to help our customers achieve quality while simultaneously being sustainable.
Making the switch to more sustainable workflows does not have to be confusing. The basics of recycling fall into a few main categories and branch out as they get into more specialized markets. As the rise of eco-conscious and sustainable work continues, we should all be aware of the terminology and processes involved. Let's start with the foundations of pre-consumer, post-consumer, and ocean-bound plastics.
Recycling Terms Foundations
PCR – Post-Consumer Recycled: This type of recycled plastic has been made into a product, reached its intended use, and then is recycled, collected, cleaned and reprocessed into a feedstock to make something new. This material may be generated by households or commercial establishments and is often sourced from consumer items like auto head and taillights, CD-ROMs, and helmets. PCR typical applications are water bottles, consumer goods and similar products from which it came. We offer PCR in PC, PCABS, and ABS.
ITE – Information Technology Equipment: A term to refer to hardware, devices, and components that support the gathering, processing, or storage of data that is collected for recycling at its end of life. For sources for ITE, think computers, keyboards, routers, software, etc. Typical polymers available in ITE recycled content are ABS and PCABS, and can be used in Electronics/Electrical applications, computer/laptop systems, and other consumer goods.
OBP – Ocean Bound Plastics: OBP is plastic waste recovered within 50km of an ocean coastline, including rivers, where no municipal or alternative diversion pathway for plastics is available within 100km of the radius of the site. Ocean Bound Plastics are just that – plastics that are bound to enter the ocean due to proximity. This recycled material is typically seen in polymers PET, PP, PE, and PCPET, but can also be blended at low percentages with ABS and PC to create sustainable, high-performance alloys.
PIR – Post-Industrial Recycled: Also known as Pre-Consumer, this material has never reached the end user, having been diverted from the waste stream during the manufacturing process. This could be due to failing to meet specifications or otherwise not sold as prime material. PIR is commonly seen in engineering applications in polymers like PC, ABS, and their alloys.
Recycled Material: General term for reprocessed material from recovered or reclaimed products using a manufacturing process, and then made into a final product/component. This term includes all recovered material types from the above sources.
Recycled Content: The proportion of pre-consumer or post-consumer recycled material, by mass, in a product or packaging.
Recycling: The process of converting waste materials into feedstocks to reuse in new materials or applications, reducing the amount of waste sent to landfills and incinerators. This could refer to mechanical or advanced recycling.
Mechanical Recycling: A process by which waste materials are turned into raw materials without changing the basic structure of the material, through sorting, grinding, and melting polymers to become feedstocks for future applications. This type of recycling is the basis of Star Plastics' sustainable feedstocks.
Advanced Recycling: Also called chemical recycling, advanced plastics recycling refers to the variety of technologies that convert post-use plastics back into their original building blocks to create feedstocks for new plastics, fuels, or other valuable products.
Circularity: Circularity is the ability to more efficiently use plastic by keeping material in use for as long as possible, getting the most we can from them during use, and then recovering them to make new products. This term is related to Circular Economy, which refers to a system that designs the lifecycle of products so they can be reused or recycled to perform in similar applications of its original use. PCR plastics contribute to a circular economy as they divert plastic products from landfills and significantly reduce waste and pollution.
Knowing and understanding these terms and concepts are the foundation of the processes we do every day at Star.
Sustainable Resin Lines and Processing
Our EcoTech product line produces high-performance custom compounds reaching up to 100% recycled content with pre-, post-, and ocean-bound plastic materials while lowering its overall carbon footprint. ABS, Polycarbonate, and PP options are available to be produced in custom colors. EcoTech is a prime example of how Star makes sustainability easy.
However, EcoTech isn't our only product line to use recycled materials; ReStart™ also offers up to 50% recycled content while producing high-performance compounds comparable to engineering-grade virgin resin. Although these compounds display strict conditions, they are flexible, coming in any color and a wide variety of materials to meet the needs of many project assortments.
At Star, we formulate sustainable products through PCR resin compounding to help customers reach their sustainability goals and be environmentally friendly. When choosing a product line with Star, there is always a sustainable counterpart to any given Star Plastics code. With the continued significant momentum towards for recycled content, our facility ensures every product line is manufactured with specialized equipment to regulate odor control, performance, and consistency of recycled material. Alongside recycling and sorting recycled content, we compound materials and provide application support to every material that enters our facility to ensure quality, modification flexibility, and design support.
Star's Sustainable Expertise Impact
We've provided recycled content for products in the E/E market since 2007, and continuously develop new materials for mass-market supply. Our persistent growth in markets beyond E/E has advanced into the automotive, healthcare, packaging, and household appliance industries. In 2019, we launched our first PCABS material with ocean-bound plastic in support of a major laptop manufacturer, and the extension of PCR products in other markets has contributed to Star's sustainability growth. In 2021 alone, Star incorporated a total of 20 million pounds of recycled content within our product lines.
Our impact on these applications affects unique features of commonly used applications such as E/E, Automotive, Healthcare, Packaging, and Household Appliances. Our products feature the necessary specification requirements, including Melt Flow, Dimensional and Thermal Stability, Weatherability, Anti-Stat, Chemical Resistance, and UL recognition, to ensure high-quality performance for your application.
Recognizing the impact recycled content has on everyday applications significantly impacts the choices and materials to utilize in consumer products.
Why be Sustainable with Star?
At Star, we recognize the importance of sustainability and help make the transition to recycled content material a straightforward process. We help customers from the initial development and customization phase to molding quality sustainable parts, providing support every step of the way. This ensures every product completed with recycled content is made well and delivers a strong, lasting performance equal to virgin material. Contact our team to support your next project and bring it to life in a sustainable way!