Star Plastics' growth continues with the installation of the first of two new twin screw extruders at its North American facilities.
This new addition marks the first phase of a larger investment that will amount to more than $5 million dollars in 2022 as the company commits to major growth within its current market space to support current and new customers. The new specialty twin-screw extruder, a 75mm Leistritz, is Star's largest to date, improving production rates and tripling capacity in anticipation of continued long-term growth. The equipment also allows the Star team to increase the breadth of its product offering.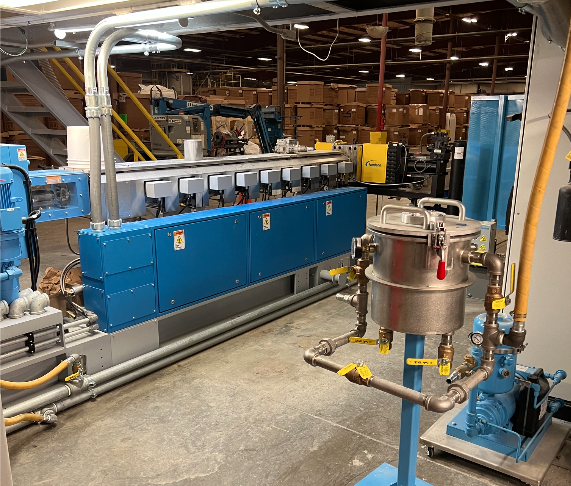 The Leistritz twin screw was installed in Star's Ravenswood facility in December of 2021, with trial runs throughout January 2022. The new high-torque machine provides improved material incorporation and dispersive mixing during production, and its special screw design can be modified to generate higher quality production outputs.
Star Plastics plans to introduce more product offerings for its customers and become a full-service supplier of compounded engineering-grade resins in the plastics industry. When asked about this new investment, CEO Donald Wiseman said, "Our customers asked us to expand our current portfolio and capabilities—they want our quality, service, and delivery on even more material options, and we are going provide them with just that."
While Star is a leader in the E&E market, the additional polymer types will open the door to new markets and product development, allowing the company to offer a wider range of glass-filled and composite type materials not presently within its product line-up. The equipment investments will further support Star's growth with the Italian specialty resin compounder LATI as it produces LATI materials in North America.
"The extruder is an exciting investment for us. We're eager to offer Star Plastics' customers even greater access to more advanced engineering compound grades and to satisfy their needs far into the future," said Star founder Doug Ritchie.
From an operations standpoint, while increased capacity and production rates are important, Operations Manager Mike Vacek notes that, "This new twin screw not only improves our ability to produce high-quality, consistent material; more importantly, it also enhances our ability to operate even more safely, given its state-of-the-art safety interlocks."
Star Plastics engaged the community in celebrating the company's milestone, with a ribbon-cutting event featuring area representatives in February. Along with the Star team, those in attendance included Keith Burdette, Polymer Alliance Zone President; Bob Fehrenbacher, WV Manufacturing Association past Board Chair; Rick Anderson, Jackson County Development Association Board Chair; and Josh Miller, Ravenswood Mayor.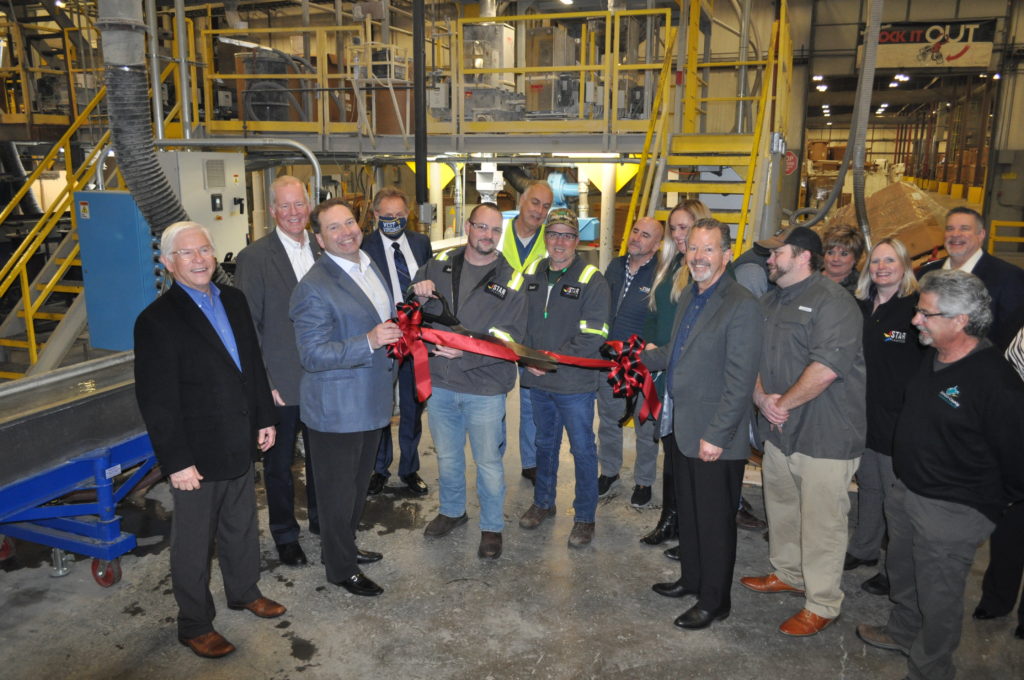 At the event, Wiseman took a moment to recognize Star's maintenance, engineering, and production teams for their successful execution of the project on time and under budget. He also shared news of more facility investments to be made later in 2022, including experimental pilot lines, an additional twin screw extruder and mega compounder, as well as a corporate headquarters renovation that will add a customer-experience center.
"This investment, as well as the others to come, positions Star at the forefront of being a global leader in engineering custom compounds, specifically for additional filled and specialty products," finished Wiseman.